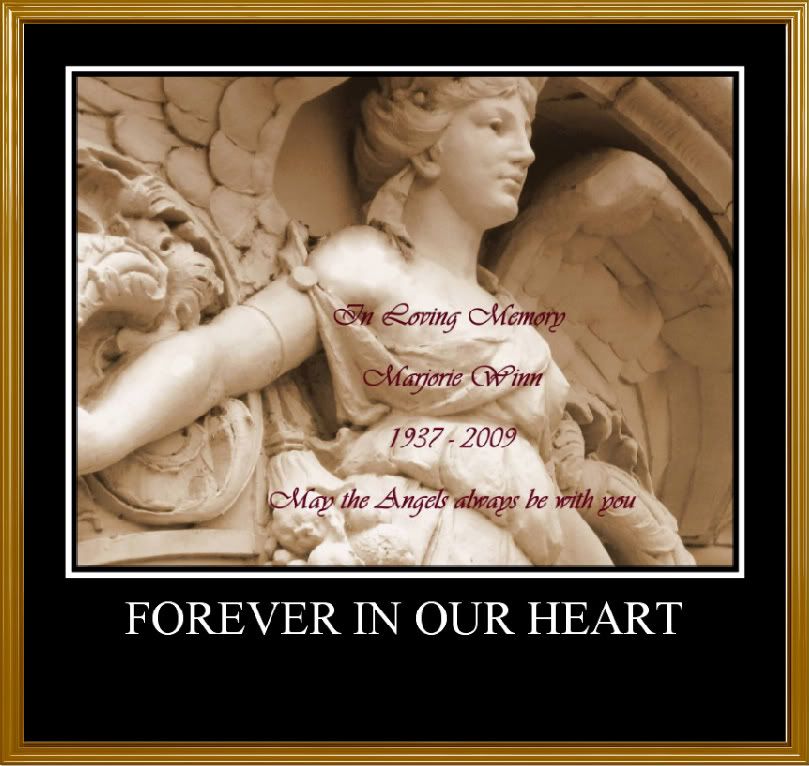 Sometimes the loss of a love one can just stir up all sorts of emotions that we just don't know about until we experience it at the time, and even then it can all seem quite confusing, challenging and endless to say the least.
Recently some friends whom most of you will know - Lorri and Craig Lennox along with their daughters Bec and Amy lost a family member that was very dear to them being a both a Mother and Nanna - Marjorie Winn.
Whilst both Lorri and Bec have blogged about this process for themselves, I have actually found myself also quite at a loss in knowing how to be there for them as it almost seemed like de'j'avu for me with my own nanna a few years ago now. They both passed quite suddenly, both had cancer in advance stages that was found too late and both were women of an age that kindness to all those around them was still a great part of who they wanted to be and remembered for.
So like most of us we find we lose sight of our art in these times only to remember that it is often what gets us through these moments in some slither of rational thought most likley guided by our angels. I took this photo during a recent visit to New Orleans and with some photo editing I was able to clean it up some what and added some personal extras. I hope that Lorri and Bec might like it somewhat and that it sits well with them. I know it has helped me by creating it and to move on that little bit more again for myself despite the tears and memories of my own.